We have many years of experience within craftsmanship and leading businesses within carpentry and ventilation system installation. In daily work and everyday life, you come across obstacles and challenges which you feel should be possible to do in a different way, more efficient, comfortable, safe etc. This is where our inspiration grows strong to develop products. Beside our business-related products, we also offer solutions for end customers based on solutions for our homes and daily tasks.
Ideas struck you when you least expect it.
Product development, starting from white paper or improvement of an existing solution is for us a fantastic process, ending up in a new product. What are your challenges?
P-Invent was founded with the purpose of realising product ideas which ease activities for persons and businesses resulting in more profitable and efficient workflow.
The inspiration comes from own experience facing complex and time consuming tasks in daily work, as carpenter and entrepreneur. Things that should be possible to be done in an alternative way.
Our mission is to lead the development from idea to product.
The vision for P-Invent is being the natural partner for you, solving challenges and realizing ideas.
We have the product! Do you have the market?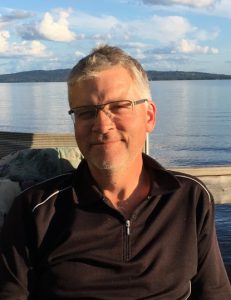 Per Ekblom
Company founder and inventor